Camping Reservations in Zion National Park
Throughout most countries, camping in national parks is nothing new. In fact, most camping trips happen in these places.
The nature of these parks, being a sanctuary for trees and animals, attracts people. And only through camping can these people fully experience what these national parks can offer.
The state of Utah houses Zion National Park. Located southwest of the state, it features some scenic land formations like the Zion Canyon.
However, the 229 square-mile park only houses 3 campgrounds, found in Zion Lodge. Also, two of these campgrounds can only be accessed through reservations.
Apparently, the beauty of the national park attracts an average of 4 million people yearly. That's a lot of people, no doubt about it.
Because of that, reservations were implemented to preserve the quality of the park. Its small geographical size and type also contribute largely to that reason.
So, to enjoy what Zion National Park offers, below are some guides for reservations in the two campgrounds.
South Campground
One of the 2 accessible-by-reservation campgrounds, South Campground, is located half a mile from the South Entrance.
It houses 117 campsites. However, you cannot find amenities such as toilets or water stations here. But authorities here allow campers to travel around the place.
The campground's tall trees provide adequate shade, and parts of the Virgin River find itself here. 
Camping here costs $20 per night for solo and $50 for group. Discounts don't exist here, even for group camping.
But a holder of Interagency Access Pass or Senior/Golden Age gets the benefit of a 50% discount. The campground gives access to campers from March to October (sometimes November) every year. 
This campground strictly implements the "reservation-only" rule, meaning no walk-ins are allowed. Reservations can be made through www.recreation.gov or by calling 877-444-6777. 
Watchman Campground
The second accessible-by-reservation campground, which finds itself a quarter of a mile from the South Entrance. It boasts 190 campsites, with 6 group sites and 7 wheelchair-accessible ones.
Compared to South Campground, this one provides campers some amenities to aid them. Tents and electric campsites can also be found here, accessible all year long.
If talking about its surroundings, well, expect to get a little bit of sunburn. The absence of most trees here means less shade.
However, it does allow you to properly embrace and view the surrounding mountains. Nonetheless, it still has its own share of scenic views waiting to be explored.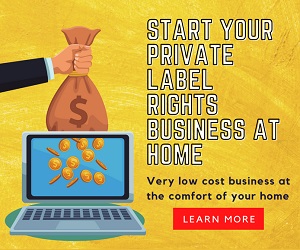 Most campsites here operate on a reservation-only basis.
Acquiring such takes at least 6 months before your camping trip.
For group camping, booking for reservations takes 12 months.
Its peak period ranges from the month of March up until November, primarily from reservations alone. Booking can also be made at www.recreation.gov or by again calling 877-444-6777.
On the other hand, if you're lucky enough, campsites that operate on a first-come-first-serve basis also exist there. These primarily can be accessed during the months of November through February.
A tent-only campsite's price is $20 per night, while $30 for the electric ones. For group camping sites, fees range from $50 to $90, eventually up to $130 per night. 
Additional Camping Information in Zion National Park
As small as the park is, it also hosts some campgrounds that don't need any form of reservations. These, however, are relatively small and isolated.
People rarely visit these campgrounds due to their geographical aspects and location. Nonetheless, it doesn't mean that it's not open for camping.
Listed below are those campgrounds and some information about them.
Lava Point Campground
The third campground in Zion Canyon, Lava Point Campground, can be reached after an 80-minute drive from the South Entrance. It is located 25 miles north of Virgin, Utah, and situated almost 8000 feet above sea level. In addition, it is off of Kolob Terrace Road. 
With 6 primitive campsites comes pit toilets and some trash cans. However, no water stations can be found. These campsites, as mentioned, don't operate on a reservation-only basis.
Instead, the first-come-first-serve rule applies here. Camping fee doesn't exist here, so you can camp here for free. 
Vehicles longer than 19 feet are banned from coming here. Also, authorities advise campers to check the weather before camping here. The roads here can be challenging if the weather is bad.
Zion Canyon Campground and RV Resort
Situated just outside the Zion Canyon's South Entrance, this resort offers campers a bit of luxury in their camping experience. As the name implies, due to its vast space,
RVs are permitted here. In addition, it also hosts a separate area for tent camping. RV camping allows pets, but tent camping sites don't.
Aside from being just a campground, it also features an on-site coin laundry, showers, and even a pool.
Additional activities, such as swimming or river tubing, can also be done here.
With just a simple inquiry to the site's front desk, you can get the information regarding these. 
Furthermore, its large deciduous trees provide the appropriate site shade from the burning sun.
Booking online is recommended, although walk-ins are also allowed on the site. Just be sure to check additional information about it and some rules and regulations.
Do these things, and you get to enjoy the scenic views this campsite offers.
Coral Pink Sand Dunes State Park
One of Utah's top state parks. Relatively small but bursting with reasons why you should definitely camp in here. Being just a 40-minute drive east of Zion National Park, you can enjoy what this park can offer.
Not to mention it also has sand dunes, perfect for activities such as sandboarding and others.
What makes this place unique is that all camping sites are located in a single loop. Trees hover them so that it ensures privacy for campers.
Each site houses its own barbecue grill, picnic tables, and parking space. In addition, its altitude of 6000 feet above sea level paves the way for freezing nights. 
Booking 4 months in advance is recommended. But if you're lucky, you get to experience camping here by just walking in. Nevertheless, it is a great place to go to the east of Zion National Park.
The Takeaway
Utah's Zion National Park's beauty works like a strong magnet, attracting millions of people each year. But to preserve its beauty and accommodate all people, reservations should be made before stepping foot in the park. If unlucky, you still get to experience camping here through other sites that don't take reservations. At the end of the day, it's the experience that counts, right?
---
Author
A guy who loves to write anything that comes to mind. Dreams of becoming a published writer someday. Currently working on how to make that dream a reality.