Take a New England Road Trip for a Romantic Adventure in the Fall
Road trips can be a lot of fun, especially if you are traveling through romantic New England. Such a New England road trip can be like a romantic adventure.
There are beautiful scenes and wonderful sights to see while riding. There are almost always good places to stay. Hence your road trip through this part of the country can make a great vacation.
When going on a road trip with your family make sure you choose a good destination or a scenic route to travel.
That way your whole family can enjoy the beautiful nature scenes and other scenery during the trip. If you are traveling in your own car then you can take your road trip at your own convenience.
If you have an old car or one that might not be reliable do consider renting a car for the trip. As a result it will cost more, but you usually get a new or almost new vehicle.
In either case they are usually serviced well and are reliable. That in itself can make up for the extra money it costs to rent a car.
What is Considered New England?
New England is a region in the northeastern corner of the United States. It consists of the six states of Maine, New Hampshire, Vermont, Massachusetts, Rhode Island, and Connecticut.
The area is bordered by New York State to the southwest, Quebec to the northwest, and New Brunswick and the Atlantic Ocean to the east.
States in New England
Connecticut – Home to Hartford and the Knowledge Corridor, Mystic Seaport, the restaurant and nightlife scene in downtown New Haven, the Maritime Aquarium, and two major Native American casinos.
Maine – Known for its seacoast fishing villages, wooded and remote interior, and stunning vistas such as that found in Acadia National Park.
Massachusetts – The birthplace of America's revolution, home to the Pioneer Valley, the vacation hotspot of Cape Cod, and the always-interesting city of Boston.
New Hampshire – A fiercely independent state that offers the rugged White Mountains, idyllic lakes, and a handful of ocean resorts.
Rhode Island – The smallest state in the United States, but has many miles of coastline and islands, and home to Providence and Newport.
Vermont – The fall foliage Vermont is not-to-be missed, while during the rest of the year the state offers a rural charm unique in America.
New England is the only one of the United States Census Bureau's nine regional divisions whose name does not derive from its geography.
It is the only multi-state region with clear, consistent boundaries.
New England has a Strong Sense of Cultural Identity
New England maintains a strong sense of cultural identity set apart from the rest of the country.
Each state is principally subdivided into small incorporated municipalities known as New England towns, which are often governed by town meeting.
The only unincorporated territory in New England exists in the sparse, northern regions of Vermont, New Hampshire, and Maine.
Some of the first movements of American literature, philosophy, and education originated in New England. The region played a prominent role in the movement to abolish slavery.
It was the first region of the United States to be transformed by the Industrial Revolution.
Today, New England is a major world center of education, high technology, insurance, and medicine.
Boston is its cultural, financial, educational, medical and transportation center.
If you are a nature lover, romantic New England can give superb views of nature. As a result you will long to be there or spend a lot of time there.
Remember to pack everything you need from the tent (if you are camping) to your bathing suit if your destination warrants that and so does the weather.
&mbsp;

Some Interstate Highways
New England is served by several interstate highways. I-95 enters from the New York City area and links five of the six states together. Therefore learning these routes will enhance your New England road trip.
I-90 and I-84 both come in from the west out of Albany and southern New York, respectively. I-91 links New Haven with Hartford, Springfield and eastern Vermont. I-89 connects Burlington, VT with Concord, NH. I-93 runs through New Hampshire, connecting St. Johnsbury, VT with Boston.
US Routes In New England
New England Cities
There are many cities in New England; these are some of the major ones.
Boston — by far the largest city in the region
Burlington
Hartford
Manchester
New Haven
Portland
Providence
Springfield — home to the Naismith Memorial Basketball Hall of Fame
Worcester
Skyscrapers and Landmark Parks
Boston is a beautiful place to visit. When there don't miss seeing the Boston Public Garden. This garden is a great place to refresh your love and memories with your lover.
You will see beautiful tulips and sweeping weeping willow trees nearby the pristine pond. The most interesting part for music lovers is that they will get a chance to hear musicians playing in different areas in the garden to bring you closer with your love.
Boston Public Garden is a place for all the romantic lovers to spend time in a beautiful garden.
After you have spent enough romantic time in Boston Public Garden, you can visit theaters and several historic places like the Green Garden where our great forefathers used to meet. These places are just a few blocks away from the Boston Public Garden.
Sand, Sun, and a Sensational Overnight Stay
New Hampshire is a place to have a great comfortable stay. You will find the Victoria Inn, the right place offering a most romantic and sensational overnight stay and a wonderful breakfast.
Make sure you do your reservations early and arrive early so you can enjoy their complimentary wine.
You will be stunned to see their rooms furnished with beautiful antiques. The rooms will give you a cozy and comfortable feeling, ensuring that you will feel like being at home.
You'll wake up fresh in the morning with the fragrance of the fresh coffee. Thereafter, you can expect a great breakfast which is prepared from their kitchen.
After you have finished with your breakfast and relaxed a bit, you can head towards the beautiful Hampton Beach which is just fifteen minutes walking distance from the Inn where you are staying.
You will find a day is not enough to enjoy this wonderful beach, but that's OK, at least you will have experienced actually being there.
Make sure that you don't spend the whole day there because you will miss certain other things to watch and enjoy during your stay.
Purple Mountains Majesty
If you are interested in collecting some precious stones, try going to Ruggles Mine located near Isinglass Mountain in Grafton.
Here you are allowed to mine yourselves and collect as many precious and semi-precious stones as you can. You will find equipment for mining if you want to rent it.
However, unless you are really familiar with prospecting and mining, then pass on this.
But if mining and prospecting is your passion then it is a great experience to mine and own the precious stones for no cost. However, there is an entry fee and fees for renting equipment.
If you are ready to take the pain of carrying the stones, then whatever you collect is all yours.
Many people have collected lovely amethyst and several other precious stones and left happy they've found some beautiful stones.
However, don't get carried away in your search for precious stones because they may be way too heavy to carry around.
Now to the Green Mountains
Last but not least, you should try visiting Woods Island State Park located at St. Albans Bay. Another beautiful place to visit is Vermont.
You will find great places to stay that offer excellent breakfast meals. Make sure you stop at any attractions that sound interesting during your road trip.
You'll most likely find a few places you didn't know or read about. Some of which may be just as good as the more well-known attractions.
After a long mining exercise, you might love to just fall down on a soft cozy bed for a good night's sleep. You will get such a comfortable feeling from the Bull Run Farm bed and breakfast, which is located in Springfield Vermont.
Though there are only two rooms available these offer the most comfortable and relaxing place you want. While on your way back, you will be overwhelmed with breath taking views.
A few other sites to consider
Acadia National Park — a United States National Park attracting nearly 3 million visitors per year.
Block Island — an island off the southern coast of Rhode Island. This island packs great scenery and great beaches into a small, walkable and bike riding area.
Boston Harbor Islands — a group of thirty-four islands in Massachusetts.
Cape Cod National Seashore
Green Mountains
White Mountain National Forest
A Few Recreational Areas
The Appalachian Mountains run through northern New England, and provide for recreational hiking and sixteen ski areas that have at least 2,000 feet (610 m) of vertical drop in Vermont, New Hampshire, and Maine.
Cape Cod, Nantucket, and Martha's Vineyard in Massachusetts are popular tourist destinations for their small-town charm and beaches. All have restrictive zoning laws to prevent sprawl and overdevelopment.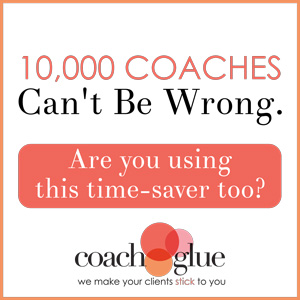 The financial magazine Money, in a 2006 survey entitled "Best Places to Live", ranked several New England towns and cities in the top one hundred:
In Connecticut, Fairfield, part of the New York, New Jersey, Connecticut area, was ranked ninth
Stamford was ranked forty-sixth
In Maine, Portland ranked eighty-ninth
In Massachusetts, Newton was ranked twenty-second
Warwick Rhode Island was ranked eighty-third
In New Hampshire, Nashua, a past number one, was ranked eighty-seventh
In Rhode Island, Cranston was ranked seventy-eighth
So if you've got the time and want a very enjoyable road trip consider visiting New England. A great time to visit it is when it is not so hot. As a result you will get the most beautiful view in the fall. That's when the leaves are turning all their beautiful colors like they do every year. Due to the nice weather it is a great time to visit and most noteworthy the scenery is spectacular to boot.
Copyright © TravelESP.com