Camping in Lake Tahoe
Planning a camping trip starts with choosing the perfect location. There are several things to consider when looking for one. Most of it depends on the kind of experience you would like to have. Whether you are a first-timer, experienced, adventurous, funky, or laid-back type, Lake Tahoe would be a good choice for you! Here are five reasons why. 
EASILY ACCESSIBLE LOCATION 
Lake Tahoe is a popular destination for both locals and tourists in the U.S. It is located in the Sierra Nevada Mountains of the United States. It is along the state line of California and Nevada. 
From east of San Francisco, a 3.5-hour drive is an excellent option to get there. If you want a faster way to get there, you may take a flight to Reno-Tahoe International Airport. Then drive for 30 minutes to North Lake Tahoe and about 90 minutes to South Lake Tahoe.
Another option is to fly into Sacramento International Airport. Then drive for about 90 minutes to either North or South Lake Tahoe.
Hard to reach a destination is sometimes a deal-breaker for travelers. Its a good thing Lake Tahoe is an easily accessible location. Getting there won't be a challenging time for you. No wonder this place gets a lot of visitors annually. 
ANYTIME IS A BEST TIME TO VISIT 
The weather in Lake Tahoe can change quickly or stay constant from time to time, but the temperature is generally pleasant, even in snowy winters. The best time to visit depends on the activities you have in mind. 
WINTER
December to February are the winter months and the ideal time for skiing. It is also a great time to enjoy the view of the snow-capped mountains. 
SPRING
Spring season is around March to May. This is an excellent time to visit if you want to catch the lingering snow on the slopes for spring skiing or snowboarding.
SUMMER
Book your trip between June to early August if you would like to hit the beach or enjoy water sports when it's mostly warm and sunny. This is a peak season in the region, and a large crowd is expected. 
FALL
If you hate crowds, September to November is the perfect time for you. This is when the school year starts, and the number of visitors is significantly lower. You can still catch the last few days of trailblazing or get ahead of other skiers in between these months. 
No matter the season, you're sure to have a great camping trip and enjoy the wilderness!
SPECTACULAR VIEW AND AWESOME EXPERIENCE 
If it's close to the nature experience you are seeking, the North shore side of the area is the one you should choose. 
Imagine waking up to a brilliant sunrise in the summer with a panoramic view of a pristine freshwater lake, surrounded by majestic mountains and towering aspen trees– how awesome is that? 
How about spending an afternoon hiking, then cool off with a swim in the waterfalls during the spring season? Witness the beautiful sight of clear mountain water and hear its loud thundering sound as it falls over the rocky cliffs. 
Or get on a relaxing boat ride and cruise in the vast open blue water while watching the mesmerizing sunset sky. You can go fishing or bird-watching while enjoying the picturesque landscape of fall foliage colors of aspen trees that surround you. 
EXCITING NIGHTLIFE & EVENTS 
If you love parties, concerts, and socializing, the South Shore is the place for you. This side of Lake Tahoe offers vast nightlife and events and is perfect for those not-so-adventurous types of visitors too! Both seasonal and non-seasonal events are found at historic venues, outdoors, in casino showrooms, and at many bars and restaurants. 
The Lake Tahoe Shakespeare Festival and acclaimed Summer Concerts series that feature world-renowned artists are just some of the great events to look out for. 
Make sure to check out the event details before you go so you can carefully plan your itinerary. It might be hard to squeeze in everything in a 3-day trip because the 72-mile long shoreline sure has a lot to offer! 
FUN-FILLED ADVENTURES FOR KIDS 
Are you thinking of bringing the whole family, including the little ones? You sure can! There are several tour packages for all age groups and guided adventures there, so children can also have a fun experience doing great activities just like the adults. No one will be left behind on your trip! 
Take them on a short walk up to the hill and have a picnic along with one of Tahoe's hidden gems– The Fallen Leaf Lake. 
Teach them some stone-throwing tricks just off the main road in Bonsai Rock. The trail leading to the small beach is a steep, 5-minute walk.  Mostly surrounded by rocks and has lots of big boulders for the kids to play on.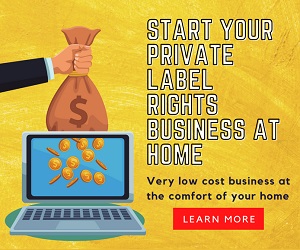 We know that kids really love to swim. This time take them on a day trip to Travertine Hot Springs and let them experience the small natural pools. Definitely something unique and different from the typical resort pools they know.
Lake Tahoe is indeed one of the many beautiful and sought-after places to visit in the world. This place offers the ultimate close to nature experience with superb outdoor and indoor recreation throughout the year. The majestic view almost everywhere is something you would want to add to your Instagram feed. 
Whether you plan on going alone, with friends, or with family, you'll never run out of things to do and places to explore! 
I bet finalizing your itinerary will be the hard part of planning your camping trip. The trick is to start early and make necessary reservations a few months ahead of your desired date to avoid inconvenience. Come prepared with a back-up plan, too, just because there are sudden changes with the weather, just because you will never know! 
So get on with the planning, start working on your checklist and get ready to experience the beauty of Lake Tahoe.
---
Author
Kate Tamayo
Kate is a Communication Arts graduate from Miriam College. She is an International Cabin Crew for Philippine Airlines. Kate is an adventure-seeker and loves to travel! She enjoys expressing her thoughts through creative writing.