Camping During Pandemic
The years 2020 and 2021 have been a difficult time for businesses, governments, health, livelihood, and travel worldwide.
The COVID-19 Pandemic has reached through major cities and countries globally and has been increasing ever since its arrival. One of the countries that have been damaged by the virus is the United States of America. States and cities have implemented protocols and regulations to control the growth and cases of the virus. With the travel restrictions that America has experienced, people began to long for traveling in places.
This article will guide you into choosing the best places to go for your travel purposes. In this pandemic, choosing the best place for camping is crucial to lessen the chances of acquiring Coronavirus at the end of your trip.
The places listed in the article show the lowest cases of COVID-19 in 7 days. 
The Coronavirus statistics of the areas have been received from The New York Times: Coronavirus in the U.S.: Latest Map and Case Count.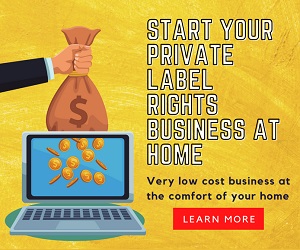 Although the places constitute less than 500 cases of Coronavirus incidents, it's always an advantage if visitors and campers follow the strict protocol implemented in each of the states.
Protocols such as social distancing, wearing masks, bringing alcohol, avoiding crowds, and getting a swab test before and after arriving. The COVID-19 protocols will ensure you an enthusiastic, peaceful vacation outdoors. 
The management, hotels, restaurants, resorts, and campgrounds will be thrilled in accommodating guests and campers in their community. The economy of the states of America has decreased over the past few months. So with the return of businesses and flow of exchange, the campgrounds will eventually return to normal. Although there will be some changes around the areas due to protocols and health guidelines, rest assured that these are only precautions to keep visitors safe.
NORTHERN MARIANA ISLANDS
The Northern Mariana Islands is a favored destination for camping in the time of this pandemic. The islands hold a few cases of COVID-19, and there are few risks of acquiring the virus due to the officials' strict employment. The American Memorial Park located in the islands is declared closed but will still accommodate tourists and groups not more than 25 people.
Before you travel to the area, a viral test is compulsory for tourists, visitors, and campers. The test should be taken at least 3 days before your trip. The community also regulates the wearing of face masks and frequent washing of hands with soap or alcohol. A mandatory 6 feet distance from strangers and other campers must be observed when in public.
When you are done with your travel to the islands, it is safest to get tested and employ a 7-day home quarantine when you arrive home. And lastly, stay updated for news about the islands to ensure you have not contacted COVID-19 infected individuals in the area.
Northern Mariana Islands:
Campgrounds
Micro Beach (Saipan)-OPEN

Obyan Beach (Saipan)-OPEN

Pau Pau Beach (Saipan)-OPEN

Lau Lau Beach-CLOSED

Tachogna Beach (Tinian)-OPEN
Parks
American Memorial Park-CLOSED

Sugar King Park-REOPENING
COVID-19 status in the Northern Mariana Islands (January 22, 2021):
TOTAL CASES: 129
DAILY AVERAGE IN THE LAST 7 DAYS: 0
TOTAL DEATHS: 2
US VIRGIN ISLANDS
The Virgin Islands is a paradise known for its amazing beaches and excellent resorts and hold fantastic coral reefs for divers and snorkeling. The unique landscape and pristine white beaches have attracted several tourists and campers around the world.
The islands have been accommodating tourists since June 2020, with safety protocols in effect. Famous beaches such as St. Thomas and St. Croix are under safety regulations from the virus spreading. The same health protocols apply in wearing a mask and little gatherings in restaurants and bars. The pandemic has also reduced the airport's transportation and will require visitors to be quarantined for 14 days upon arrival.
The US Virgin Islands:
Campgrounds
Virgin Islands Campground-OPEN

Mount Victory Campground-OPEN

Honeymoon Beach-OPEN

Cinnamon Bay Resort and Campground-CLOSED

Hawksnest Beach-OPEN

Salomon Beach-OPEN

Rhythms at Rainbow Beach-OPEN

Sapphire Beach-OPEN

Isla De Paraiso Campground-OPEN

Maho Bay Beach-OPEN

Hansen Bay Beach-OPEN
Parks
Virgin Islands National Park-OPEN

Salt River Bay National Historical Park-CLOSED
COVID-19 status in the Virgin Islands (January 22, 2021):
TOTAL CASES: 2,305
DAILY AVERAGE IN THE LAST 7 DAYS: 20
TOTAL DEATHS: 24
GUAM
Guam is the destination most preferred to individuals who are interested in seeing the remnants of the past. It is best known for its history in World War II. The best site to go to Guam is the War in the Pacific Park, where you'll be educated on how Guam played its role in the wars. 
The other recommended camping sites are Andersen's Tarague Beach, where you can enjoy water activities such as snorkeling and swimming. A playground is also provided on the beach shore for children. The option of eating in Bamboo Willies Restaurant is also a treat for campers.
Guam:
Campgrounds
Andersen's Tarague Beach-OPEN
Parks
War in the Pacific National Historical Park-OPEN

Latte Stone Park-OPEN

Paseo De Susan Park-OPEN

Sirena Park-CLOSED

South Pacific Memorial Park-CLOSED

Asan Beach Park-OPEN
COVID-19 status in Guam (January 22, 2021):
TOTAL CASES: 8,497
DAILY AVERAGE IN THE LAST 7 DAYS: 10
TOTAL DEATHS: 129
VERMONT
For campers who are residing near the State of Vermont, there's a chance you might be able to camp in the region. Regarding campgrounds and guidelines, Vermont officials implemented mandatory quarantine for visitors traveling to Vermont.
Visitors are required to wear face masks at all times and especially in crowded areas. There is also a strict observance in touching that includes packages, metal surfaces, and other visitors. The practice of handwashing with soap is encouraged, and visitors must carry hand sanitizers when going out of the campgrounds.
Planning ahead of time and informing campground officials will help keep Vermont's State Parks maintain a low COVID-19 number. The maximum number of families or groups in Vermont campgrounds should not exceed more than 25 people.
Vermont:
Campgrounds
Char-Bo Campgrounds-OPEN

Tree Corner Family Campground-OPEN

Champlain Adult Campground-OPEN

Maple Grove Campground-OPEN

Country Village Campground-CLOSED

Maplewoods Campgrounds-OPEN

Sugar Ridge RV Village & Campground-OPEN

Kampfires Campground-OPEN

Jamaica State Campground-CLOSED

Limehurst Lake Campground-OPEN

Golden Brook Campground-OPEN

North Beach Campground-CLOSED

Mountain View Campground-OPEN

Greenwood Lodge and Campsites-CLOSED

Winhall Brook Campground-CLOSED

Tree Farm Campground-OPEN

White Caps Campground-OPEN
Parks
Woodford State Park-OPEN

Dar State Park-OPEN

Button Bay State Park-OPEN

Marsh-Billings-Rockefeller National Historical Park-CLOSED

Allis State Park-OPEN
COVID-19 status in Vermont (January 22, 2021):
TOTAL CASES: 10,580
DAILY AVERAGE IN THE LAST 7 DAYS: 144
TOTAL DEATHS: 168
HAWAII
The islands of Hawaii have started accepting tourists and campers since mid-October of 2020. There are, however, mandatory protocols for those visiting Hawaii this year, 2021. One requirement is getting tested for COVID-19 3 days before their travel to Hawaii. Visitors and campers are not allowed to enter the state without a test result. There is also a limited list of laboratories and drugstores that Hawaii accepts, mainly Trusted Testing and Travel Partners-Nucleic Acid Amplification Test (NAAT). 
When you arrive at Hawaii's airport, you will still be required to take a temperature check and show a valid ID and QR Code. Each of the islands has its own strict rules and implementations, requiring you to be tested each time you hop from island to island.
Hawaii:
Campgrounds
Hulopo'e Bay Campground-OPEN

Hanakoa Campground-OPEN

Miloli'i Campground-OPEN

Hōlua Campground-OPEN

Nämakanipaio Campground-OPEN

Polihale Campground-OPEN

Ahupuaʻa ʻO Kahana Campground-OPEN

Waiʻānapanapa Campground-OPEN

Kipahulu Campground-OPEN
Parks
Kea Kīholo State Park Reserve-OPEN

Kauaʻi Parks-OPEN

Oʻahu Park-OPEN

Mākena State Park-CLOSED

Waiʻānapanapa State Park-OPEN

Palaʻau State Park-OPEN

Mālaekahana State Recreation Area-OPEN
COVID-19 status in Hawaii (January 22, 2021):
TOTAL CASES: 24,663
DAILY AVERAGE IN THE LAST 7 DAYS: 119
TOTAL DEATHS: 325
WASHINGTON DC
For most people in the United States, Washington DC is a known and frequently visited location. There are famous museums and monuments located in the Capital Region. Washington DC brings back the historical events that the Founding Fathers have done for the country. In addition to the destination's patriotic side, camping is also an activity that can be enjoyed by the visitors.
Campers and guests traveling to Washington DC are required to be tested and result in a negative test. The city is already processing into Phase Two of recovery from the virus and will open more viewing areas soon.
Washington, DC:
Campgrounds
Camp Shenanigans-OPEN

Manchester State Campground-OPEN

Robert C McDonnell Campground-OPEN
Parks
Chesapeake & Ohio Canal National Historical Park-REOPENING

Lincoln Park-OPEN

National Capital Park-OPEN

Bundy Dog Park-OPEN

Canal Park-OPEN

Milian Park-OPEN

Lafayette Square Park-OPEN

Anacostia Park-CLOSED

Stead Park-OPEN
COVID-19 status in Washington, DC (January 22, 2021):
TOTAL CASES: 34,612
DAILY AVERAGE IN THE LAST 7 DAYS: 256
TOTAL DEATHS: 864
WYOMING
One of the best areas to find the natural wonders of mother nature is nowhere else but Wyoming. One of the great sites to visit in Wyoming are Grand Teton National Park, Old Faithful, Buffalo State Park, and Yellowstone National Park.
The COVID-19 pandemic has damaged the economy of many state parks and campgrounds all over the US, but not Wyoming. Wyoming has opened up outdoor activities such as biking, fishing, hiking, and camping to the public, which quickly led them to have increased tourists' visitations. Despite the effects of Coronavirus against tourism, Wyoming's tourism has increased by 90% over the past few months. When you plan on visiting Wyoming, always follow state health protocols at all times.
Wyoming:
Campgrounds
Crazy Woman Campground-OPEN

Ponderosa Campground-OPEN

Big Horn Mountain Campground-OPEN

Indian Campground-OPEN

Worland Campground-OPEN

Shell Campground-OPEN
Parks
Sinks Canyon State Park-OPEN

Bear River State Park-OPEN

Yellowstone National Park-OPEN

Buffalo State Park-OPEN

Hot Springs State Park-OPEN

Curt Gowdy State Park-OPEN

Grand Teton National Park-OPEN

Boysen State Park-OPEN

Guernsey State Park-OPEN
COVID-19 status in Wyoming (January 22, 2021):
TOTAL CASES: 50,424
DAILY AVERAGE IN THE LAST 7 DAYS: 246
TOTAL DEATHS: 550
ALASKA
Camping in the far north is an exciting experience for campers and travelers. The cold climate of Alaska holds majestic views and sceneries for the adventurous spirit. Far from the structures of civilization, you will definitely feel the outdoors and nature of Alaska.
From the list of parks and campgrounds below, choose a location and then contact the regional headquarters office in that area ahead of time. The visitors in Alaska are required to always observe safety when visiting areas and parks. The available cabins are well managed and sanitized for visitor use. Group meetings and travels should be minimized to a small number and wash hands after touching public facilities (e.g., doorknobs, utensils, tables), allowing every camper and the Alaskan community to be in a safer state.
Alaska:
Campgrounds
Alpenglow Luxury Camping-OPEN

Talkeetna Camper Park-OPEN

Homer Spit Campground-OPEN

River's Edge RV Park & Campground-OPEN

Alaska Canoe & Campground-OPEN
Parks
Sitka National Historical Park-OPEN

Gates of the Arctic National Park-OPEN

Lake Clark National Park-OPEN

Glacier Bay National Park-OPEN

Kobuk Valley National Park-OPEN

Katmai National Park-OPEN

Klondike National Historical Park-OPEN

Kenai Fjords National Park-OPEN
COVID-19 status in Alaska (January 22, 2021):
TOTAL CASES: 52,582
DAILY AVERAGE IN THE LAST 7 DAYS: 203
TOTAL DEATHS: 245
MONTANA
In the state of Montana, the Coronavirus Pandemic has forced activities and businesses to close. However, amid the pandemic, fishing sites and wildlife management areas have remained open to the public. The practice of camping overnight is discouraged, and group camping is also prohibited in the campgrounds.
Montana's state has been accepting visitors since June 3, 2020. Individuals who are feeling sick or showing symptoms of COVID are not allowed to enter the parks. One of the great places to go to in Montana is their National Forests. For RV campers, there are also available RV campgrounds in the state.
Montana:
Campgrounds
Bad Medicine Campground-OPEN

Apgar Campground-OPEN

Crystal Lake Campground-OPEN

Lewis and Clark Caverns Campground-OPEN

Holland Lake Campground-OPEN

Woodbine Campground-OPEN

Afterbay Campground-OPEN
Parks
Montana State Park-OPEN

Bannack State Park-OPEN

Flathead State Park-OPEN

Makoshika State Park-OPEN

Hell Creek State Park-OPEN

Missouri Headwater State Park-OPEN
COVID-19 status in Montana (January 22, 2021):
TOTAL CASES: 90,742
DAILY AVERAGE IN THE LAST 7 DAYS: 365
TOTAL DEATHS: 1,102
NORTH DAKOTA
The 10th location most suited for camping during the Coronavirus Pandemic is North Dakota. This state holds only a few cases of COVID-19 in the past few weeks. And because of the small increase of cases, the state parks and campgrounds began opening in May 2020.
However, some trails, such as Lewis and Clark National Historic Trail, are still under closure to limit the spread of the virus around North Dakota. For campers planning to visit the area, there are several strict health guidelines to be observed. A few examples are avoiding bringing seniors or people with health conditions who have higher risks of obtaining the COVID-19 infection. Group campers should practice social distancing, wear a mask when around people, etc. Following these guidelines will help decrease the chances of getting infected and further spreading the virus.
North Dakota:
Campgrounds
Hillsboro Campground-OPEN

Jamestown Campground-OPEN

Boots Campground-OPEN

Lindenwood Campground-OPEN

Buffalo Gap Campground-OPEN

Medora Campground-OPEN

North Park Campground-OPEN
Parks
Cross Ranch State Park-OPEN

Theodore Roosevelt National Park-CLOSED

* For January

Turtle River State Park-OPEN

Icelandic State Park-OPEN

Sully Creek State Park-OPEN

Lake Metigoshe State Park-OPEN
COVID-19 status in North Dakota (January 22, 2021):
TOTAL CASES: 96,392
DAILY AVERAGE IN THE LAST 7 DAYS: 144
TOTAL DEATHS: 1422
SOUTH DAKOTA
During a global pandemic, South Dakota is slowly opening its doors to the public. More than 50 parks are now accommodating tourists and camping in South Dakota but are only limited from Spring to Fall. In the winter, the state parks and campgrounds are closed for the season.
There are various campgrounds in South Dakota, ranging from primitive campsites to modern lodges and cabins. In South Dakota, camping is usually done through tents or RVs. With the vast area that South Dakota has to offer, there's no limit to where you can camp and enjoy the great outdoors.
South Dakota:
Campgrounds
Big Pine Campground-OPEN

Rafter J Bar Ranch Campground-OPEN

Pappy Hoel Campground-OPEN

Rapid City RV Park & Campground-OPEN

Fort Welikit Family Campground-OPEN

Suzies Camp-OPEN

Days End Campground-OPEN

Firehouse Campground-OPEN

Horse Thief Campground and RV Resort-OPEN
Parks
Fischer Grove State Park-OPEN

Badlands National Park-OPEN

Roy Lake State Park-OPEN

Wind Cave National Park-OPEN

Lake Hermann State Park-OPEN

Oakwood Lakes State Park-OPEN

Hartford Beach State Park-OPEN

Palisades State Park-OPEN

Fort Sisseton Historic State Park-OPEN

Bear Butte State Park-OPEN
COVID-19 status in South Dakota (January 22, 2021):
TOTAL CASES: 106,400    
DAILY AVERAGE IN THE LAST 7 DAYS: 270
Healthy Camping Takeaways!
Wherever you plan to go camping in the summer or spring, it's good to note the locations in this article that will guarantee fewer chances of acquiring the contagious virus.
 Because of the pandemic, our health has become our number one priority for camping in the great outdoors. Knowing these places, plus taking a list of precautions when camping, will lessen the chances of acquiring COVID-19 when you return home.
As for safety protection that will assure good health for the camper, follow these 11 simple rules and apply them at all times when visiting a state, park, or campground.
Always bring hand sanitizers, preferably 70% isopropanol.
Bringing extra masks and wear them when going out in public
Observing social distancing, especially with people you don't know
Practicing cough etiquette in public
Avoid sports that require physical contact
If you have your own restroom in the RV, use them instead of public ones
Make plans ahead of time with your desired camping destination
Avoid talking to other people without wearing a mask
Prevent sharing of foods with each other since it will aid in spreading the virus
Limit group camping to less than 25 people
Get tested for COVID-19 before entering into another state or campground
---
Author
Yasha
Evangel Ross Espedido is a nature lover, traveler, and food enthusiast. At a young age, he has been exposed to the beauty of mother nature. His passion for writing and traveling has always been his forte ever since. Other than traveling, he also goes scuba diving as a hobby. His motto when traveling places is, "Take nothing but photos-Leave nothing but footprints."