Camping in Escalante, Utah
I bet everyone's looking for a great campground that would surely give you the best experience in camping! Bring your family and friends as the Grand Staircase Escalante National Monument offers many activities that would bring you enjoyment and make your time worthwhile.
Adventure Awaits. Get ready to visit Grand Staircase Escalante National Monument! 
A place where you can bring your pets with you plus your whole family without getting hassled. This campground is open for all size RV's with cabins, suites, and vacation rental homes.
This is the right place for you! Escalante Cabins & RV Park can be the best place you can visit among all the most spectacular spots you can visit worldwide!
Gazing up at the dark sky at night will make you remember why you came to Escalante. It is just a small town but a very wonderful place to unwind. You'll see sometimes deer walking by your campsite in the early morning. 
Escalante Cabins & RV Park is the newest RV, tent & cabin campground in Escalante, Utah. They are central to Grand Staircase Escalante National Monument and within day-tripping range of Bryce Canyon National Park, Capitol Reef National Park, Kodachrome Basin State Park, and Escalante Petrified Forest State Park.
RV Park/ Campground Rules
📌Quiet time is 10:00 PM to 7:00 AM.
📌Fires in provided areas only. Do not gather wood from the campground.
📌Dogs leashed at all times.
📌Wash dishes in the basement sink.
📌Adult must be supervised their children in the playground. Park assumes no liability.
📌No washing of any vehicles in the park. $50 fine.
📌5 mph is the speed limit in the RV, tent and cabin areas.
📌Check out time is 11:00 AM. Extra time must be purchased.
Just a reminder, do not drive strokes or vehicles into the lawn areas. Grasses are watered with underground irrigation drip lines to prevent water damage on your camping rigs. You need to remember that water line breaks are tough to find and fix.
Plan your escape.
Come enjoy fishing, horseback riding, mountain biking, climbing, hiking, and more!
They offer the most spacious full hook-up RV sites in the area. They are definitely made to comfortably accommodate big rigs and small rigs.
You can park all your vehicles in one convenient location. They also offer discounted large & small back-in sites for longer stays.
For tent sites, they are perfect for a little family camping for the entire crew to pitch a few tents. All sites have amazing views of the dark skies with no extra charges.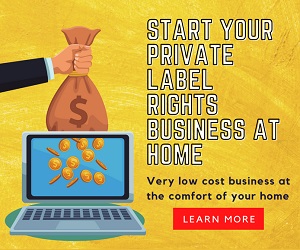 For cabins, a very cozy place, clean and one of a kind log cabins that would give you a comfortable experience after a long day of adventure. A bonus of a wonderful view of breathtaking mountains.
Guests have multi-access Wi-Fi systems and can surf the web for free. They can also use the modern laundromat and enjoy the showers and bathrooms.
They are also within walking distance of restaurants, in-town shopping, and the Grand Staircase Escalante National Monument Visitor Center. 
Now that you have prepared your RV for Spring, the next job on your plate is to prepare yourself for the season. Without fail, chances are high that we've all THOUGHT we've had everything prepped and packed for camping.
But that was only to find out that we actually forgot something. I'll go ahead and start off with a few camping reminders to prep you for a successful camping trip.
Camping is a great way to unwind with your family and forget about deadlines. 
You can also camp even by yourself. Most campsites include a picnic table, a place to park your car, and a spot to pitch your tent. Many also have shared bathrooms and running water.
Part of camping is needing very little gear to exist outdoors. And it's also good to have a convenient and comfortable campsite.
If it's your first time and afraid to try it alone, bring your family and friends with you, but if you become a more experienced camper, you may find it fun to be alone sometimes.
But if you're not an introvert and enjoy things and places with other people, you can always be with them at every campsite you'll be visiting.
And if it's your first time camping, it might be best to rent some gear. As you become a more experienced camper, you may find that part of the fun is figuring out what to bring along to meet your needs.
Camping Reminders:
Replace your shoes if needed. Make sure that you wear proper footwear. These are only optional, but to be sure, you can also bring moisture-wicking underwear, quick-drying pants/shorts, long-sleeve shirts (for sun, bugs), lightweight fleece or jacket, boots or shoes suited to terrain, socks (synthetic or wool), and sleepwear.
For your health and hygiene. Do not forget to bring toilet paper, hand sanitizer, toothbrush and toothpaste, toiletry kit, quick-dry towel, menstrual products, prescription medications, first-aid kit, or first-aid supplies.
If your footwear and clothing aren't the problem, maybe your tarp or blankets. Double-check your things before going on a trip, especially those that are easy to tears and rips.
Remember that it's better to be safe all the time to have an amazing camping experience.
Who wants to have a dead battery on a trip? Of course, no one. Imagine you wanna take a picture with a breathtaking view, but your camera dies. Or you are strolling in the forest, and your flashlight suddenly turns off.
I bet it would be terrifying! It isn't fun. So be prepared. It's not that hard to bring extra batteries with you, right? Charge everything first, and don't forget to replace your batteries before camping.
Bring waterproof clothing and gear with you in your backpack.  to protect yourself and your electronics. You wouldn't know the exact weather.
It would be a sunny day, but it might be raining, later on, it's inevitable. Bring waterproof, reflective, durable, shock-absorbent, and then you're ready!


---
Author
Rosebelle Derecho
She grew up as a goal digger who always looks for inspiration to strive hard and to fulfill her dream as a writer. She began writing fictional stories at a young age and continued playing with her imaginations as she unraveled the real world of being an adult. Now, as a young adult, she has realized that she shouldn't give up writing because great things are just waiting around the corner.