Camping Tragedies of the Boy Scouts
           The idea of camping is nothing but fun, laughter, and excitement. Bonding with nature, grilling food, stargazing, and gathering new knowledge gives happiness to anyone who wishes to go camping.
The bonds that are formed and the secrets being shared by the campers are also part of the experience, most especially during the ones that are held while facing the campfire and grilling marshmallows like those in the famous cartoons and movies. 
          You spend several days far from home with nothing but your bag full of food, water, and other essentials (e.g. mosquito-repellent, tent, flashlights).
And you get to spend those times with other people around your age, guided by someone who has knowledge in the game.
You can even be a little 'naughty' since you will have a taste of 'freedom' to some extent.
Everything is good, and everyone is happy under a sunny sky until the dark clouds appear.
           If there is one thing uninvited but often crashes into the campers' tents, it is the camping experience's tragedy. 
           Even though camping should be imagined happily, the fact that people are out in the wilderness far from cities or suburbs, and the majority of the people are just kids ages 11 to 15, ought to be enough to provoke fear and caution.
In addition, we all should be aware that the scariest things on this planet are not just the paranormal or the supernatural ones, but the ones surrounding us every single day should also be considered as "scary."
Unfortunately, and very heart-breaking enough, some had fallen into the hands of death, and in this article, we look at how some of these tragedies happened.
Mysterious Firearms
           The 2014 case of a 12-year old boy whose name was not disclosed, who died by a gunshot wound in his head while in a Boy Scout camp located in San Diego, California, is a case that is still being discussed whether the death is accidental or was done on purpose.
           The Boy Scouts of America forbids the bringing of personal firearms, such as guns and knives, yet a gunshot wound was found in the boy's head. Police had received a call on a Monday morning stating that the boy was found dead and that the staff found a gun lying in his tent during his camping sessions at Fiesta Island. 
            Authorities claimed that the boy brought the gun to the camp and intended to claim his life. 
            However, the camp said that there were no activities involving firearms, nor does the Boy Scouts association allow the bringing of such things. 
            Whether the boy has committed suicide or not, the fact that a gun was brought into the camp and bypassed surveillance from the higher-ups already drew the line to end the boy's life. Had it been seen beforehand, a tragedy such as this one may have been prevented.
Strong Currents
           There is never a bad reason to go canoeing on a bright day, except when the currents are powerful and that you accompany an 11-year old kid for the experience, only for him to meet his untimely demise. 
           This is a case involving an 11-year old child named Fin Terry, who drowned while canoeing the Clackamas River while camping on a bright sunny day in Portland, Oregon, in 2008.
This tragic moment happened just three days before his graduation to the seventh grade. 
           Fin Terry was a member of the scouting group Troop 107, in which the group was floating using several canoes. 
The boy was in a separate canoe with a man, and both were wearing life jackets for safety. Troop 107 is on a trip from Barton Park to Clackamette Park. However, Terry's canoe was turned upside down close to the Interstate 205 bridge, and that both of them were swept downstream.
           Due to the strong currents, making the water too fast and too cold, the lifeguards had a hard time rescuing both of them, but Fin Terry, unfortunately, was not saved, and that his body never surfaced until later. The man, on the other hand, was saved. 
Had the troop not ventured into canoeing, Fin Terry's dream to be a poet or an actor might still be alive or had been fulfilled this time. He died probably thinking he was saving somebody else, as he was found to have a rope from a throw bag wrapped around his waist. 
Free Fall
           A lot of people are actually afraid of heights, the very reason why some people are hard to convince when we invite them to go hiking or even ride a zip line. However, Kenny's case here is just one of the cases as to why these people don't go on trips involving going above ground.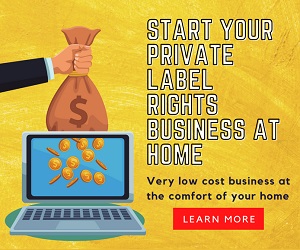 The year 2005 for the 17-year old Jeffery Kenneth Lloyd, or Kenny, was supposed to be just an ordinary year full of fun and excitement.
Little did he know that it would be the last year of his life, as he fell 15 feet above ground in a zip line.
It happened while he and his younger brother, together with their Boy Scout troops, went on camping 9 miles southeast of Council, Idaho. 
           During his turn for the zip line, a piece of rope was seen trapped in the rollers of his zip line, which prompted him to fall on his back and hit his head hard. Before any rescue was done, he was already pronounced dead. 
           Kenny Lloyd was supposed to become a senior in his local high school that year, and that his father was very fond of him, saying that he is a very 'energetic' and a 'strong-willed kid.' Sadly, he lost his life at a very young age.
Collapsed For Good
           It should be logical that whenever a tragedy happened in a Boy Scout gathering, the ones that should be affected by it are the ones who are members of the association. But for the 12-year old Caleb Williams, that doesn't seem to be the case.
           One Friday evening, while the Mapleton Boy Scout group enjoyed their scouting ventures in Little Sahara Recreation Area, which is 60,000 acres of free-moving sand dunes located in the state of Utah.
While the leaders were cleaning after their dinner, some scouts, Williams included, went into a sand tunnel made from wet sand. Little did they know that the tunnel was on the verge of collapse, and when it happened, Caleb Williams was buried under 6 feet of sand for 30-45 minutes.
           Furthermore, he was buried there for that time because cell-phone service in the area seemed to be out of reach, and that the nearest help that they could find stretches 3 miles from the site of the accident. Even though some scouts immediately started digging to save Williams, who is not a member of the troop and just joined in for a friend, it was all too late. 
           The aftermath of the event was that the troop's entire activity was canceled and that the kids were sent home, to which some are to receive counseling. However, Caleb Williams never got the chance to go back home.


Lightning Strikes Twice
           The unpredictable weather can always be a problem for everything, most especially if it is why the things you have planned did not go well. However, the two people who tried to weather the storm while still on a camp in California never got another chance to do the things they were meant to do, ever.
           It was supposed to be a fine day for a group of Boy Scouts camping at Sequoia National Park in California until they were visited by an uninvited storm. On the 31st of July, 2005, lightning struck a group of scouts while in a shelter, resulting in the immediate death of the 29-year old scout leader Steve McCullagh.
           On that same day, a 13-year old Ryan Collins was also struck, but he was rushed to the hospital in an attempt to save him. However, he was pronounced 'brain-dead' upon arrival, to which hopes of saving him were slim to none. 
           The tragedy resulted in seven other scout members injured. The event, however, was still pushed on despite the damage that had been done. Sadly though, for the scout leader and the Boy Scout who were struck by lightning, their dreams shall never have the chance to be fulfilled.
When Camping Always be Aware of Danger
           Whenever one is outside, he should always be aware that danger lurks in every way. Sadly for these people who lost their lives in accidents or tragedies in places that should be filled with joy, excitement, and new knowledge.
They will never get the chance to tell their fun stories to future generations. Who knows what lives they should be living if those tragedies never happened, most especially that they are just children thirsty for the experience. What is done is done, and the only thing left to do is always be safe, inside and outside. 
---
Author
JP Velasquez
I'm basically a person who loves to write anything that comes to mind. Dreams of becoming a published writer someday. Currently working on how to make that dream a reality.