Camping In the Grand Canyon
Get ready to relax and explore one of the iconic landmarks of Arizona: The Grand Canyon! Its natural formation is a sight to behold that attracts an enormous amount of tourists. The scenic beauty, however, is the result of erosion from the Colorado River that happened 6 million years ago.
The walls of the canyon present a beyond compare image of Earth's diverse geologic stage. According to research, the walls of the Grand Canyon are alleged 1/3 of the age of the Earth. Aside from its impressive phenomenon, people also visit it because it is an ideal destination for camping.
When camping in Grand Canyon National Park you want to experience and take advantage of the beautiful sunset and sunrise over the ledge. Experience climbing in the pits of the canyon. After that, rest in one of the beautiful campgrounds after a long day of adventure.
The Grand Canyon National Park is the only campground with a huge recreation area, and finding the best campground is not going to be easy. There are many opportunities to choose from, and for sure, you will be confused about which site to book. This information may help you decide which campground you will go to in the Grand Canyon.


CAMPING in GRAND CANYON SOUTH RIM and NORTH RIM
The South Rim is the most common and accessible camping area in Grand Canyon. Campers enjoy the spectacular view of the rim and the lovely shades of sunrise and sunset. While the North Rim presents a tranquil and engaging Grand Canyon experience. Both rims possess what campers are looking for. This guide will surely help you decide where you want to camp.
Campground#1: Mather Campground
 – This is the well-known campsite in Grand Canyon National Park is located in the South Rim of the valley. It offers 327 campsites.
It is open all year. Therefore, you can anticipate big crowds during summer, their peak season. During this time, the temperature is high, and campers love it.
Reservations are recommended. During peak season (March 1 – November 30), they require reservations. These are the times where the demand is high, and they needed to have a schedule to avoid inconveniences.
Each campsite has a campfire ring with a cooking grill, table, and parking lot in terms of facilities. Also, expect that a flush toilet and drinking water valve is available in their campsites.
A free dump station is accessible next to Camper Services. Sadly, there are no hook-ups, but Trailer Village near Mather Campground has hook-ups. They can accommodate a large recreational vehicle.
Amenities like utility sink, laundry facility, and shuttle bus service are available. Plus you'll find coin showers, paved parking, and tent pads. Also find campfire circles, fire pits, and security lights. all of which are also available.
Aside from their facilities and amenities, you can also take pleasure in their natural condition. Ponderosa pine, Pinyon, and Juniper Trees provide sufficient shade to campsites. Surrounded by these trees makes us close to nature. It is such a wonderful experience waking up every morning seeing trees greeting you a good morning.
Visiting the canyon during sunrise and sunset is the perfect time to see the different cannon walls' hues. Below these geological structures, you can see the well-known Colorado River. Camping near these beautiful natural resources is a must-try.
Campground #2: Desert View Campground
 – It is a less developed area located at the east entrance of Grand Canyon Village. Although it is not as impressive as the other campgrounds, it possesses a spectacular view of the great Colorado River and canyon geology. The moment you set foot and take the road via East Entrance, Desert View gives the primary sight of the Grand Canyon.
Other than that, campers also love to see the Desert View watchtower. It was built-in 1932 by world architect Mary Jane Coulter. It is easy to reach the historical Watchtower because it is behind Desert View Campground.
Summer is the best time to visit this campground. Desert View has no reservations, and campers can come and go as they please. They offer restrooms, gas stations, a market, coffee or ice cream shops, and a trading post in terms of amenities. Though it is not close to other beautiful attractions, the silence it brings put your mind at ease from very toxic weekdays.
***Due to Covid-19, Desert View Campground is TEMPORARILY CLOSED. Better to stay at home for a while and enjoy the adventure once it resumes its operation.
Campground #3: Trailer Village Campground 
– It is the only place on the Grand Canyon's South Rim that offers RV hook-ups. Due to its popularity, campers need to book in advance before coming in here. You can book online, and it's hassle-free. This campground is close to all the main hiking spots and parks, so campers love to camp here.
The good news to pet lovers, pets are allowed in Trailer Village Campground as long as you leash them and not left attended. You can bring your pups or any of your pets to join your adventure.
Campground #4: North Rim Campground
– This campground is less populated than the South Rim of the Grand Canyon. For instance, if you want a quiet place, this area is perfect for you. You don't have to worry about facilities such as a dump station, potable water, and picnic tables because they are available here.
They also allow pets as long as you have them leashed and never leave them unattended. Campfires are allowed too. You will enjoy your night in front of a campfire while gazing at the stars.
Bring your tents, truck campers, trailers, and RVs. Dress warmly in winter if you plan on having an adventure during late May and early September. Snow is present within this season.
It is a great experience and worth all the fun. There is so much to do, so don't forget to make a reservation and use the days wisely. Enjoy activities such as biking, boating, fishing, hiking, and wildlife watching. It will make your entire schedule full and useful.
CAMPING in the GRAND CANYON BACKCOUNTRY
South Rim and North Rim showed how popular they are and, of course, expect crowds all over. And if you are not a fan of crowds, backcountry camping is right for you. Here are the campgrounds that where can enjoy peace and quiet for a short period. Backcountry camping is only allowed for two consecutive nights or not per campground per hike.
Campground#5: Indian Garden Campground
 You will enjoy this campground. It is the perfect place for people who love silence and solitude. There are some campgrounds in Grand Canyon that only hikers and riders could reach, like Indian Garden Campground, located 4.8 miles from the South Rim.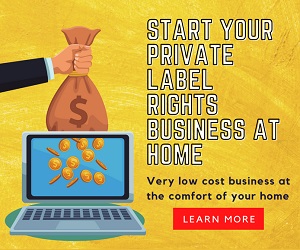 To reach the lovely garden, you have to hike down the Bright Angel Trail for 2.5 to 3 hours. Don't forget to obtain a backcountry permit. It's a must here.
You don't have to worry about the amenities. Picnic table, pack pole, metal food storage, toilet, and sinks.
You will find them all available here. Indian garden has a ranger station and emergency phone that you can use in times of need. Yes, it's pretty far, but it's safe.
Campground #6: Bright Angel
 – It is located at the bottom of the Grand Canyon. It offers running water and restrooms. Besides, Bright Angel has other services such as payphones, a ranger station, fishing, stargazing, and day hikes as well. River Trail is nearby for trekking.
Getting to Bright Angel isn't simple, but it's worth the hike. You can imagine hiking approximately 9.9 miles from the South Rim. If you are from North Rim, it will be closer to 14 miles.
Campground#7: Ten-X Campground
 – Ten-x is located within 4 miles of the South Rim. It is very well-located, and quiet. In addition, it is away from the crowds. In other words, it is a perfect place for privacy. The facilities are limited, and there are only faucets, campfires, and toilet pits.
Water supplies are also limited, and RVs are not permitted to tank up. There are no utility hook-ups. Generators are available to be operated from 7 am to 8 pm.
There are 70 single spots, 2 group camping sites, and stunning hiking trails.
Campground#8: Cottonwood Campground
 – It is a small campground located on the North Kaibab Trail. This campground can be found between the Colorado River and the North Rim of the Grand Canyon. It is a quiet, shady remote campground. There are no hook-ups, no dump station, and generators are not allowed.
 There are 24 sites. Picnic tables, grills, water, and pit toilets are available here. They also have one group campsite available by reservation only. The minimum occupancy is nine people, while the maximum is 25. In other words, if you don't have a group of at least nine people you can forget about this particular campground. Vehicle parking is restricted there.
Grand Canyon National Park is the right place for adventurers. You will enjoy it here. But it's not all about going places and bonfires. However, it is also about following rules and doing the right things. Ensure that reservations are carefully set and do anything that they require, like abiding by fees and permits.
In conclusion we hope that this article has guided and helped you in choosing the right campground for you. Above all, know that whichever campground you choose, you would still have a great escape from your busy schedule and absolute access for a nature adventure.
---
Author
Dulce Corazon A. Valdoz
Dulce graduated as a Business Administration Major in Marketing at the University of the Cordilleras in the Philippines. Before she became a writer she was an employee of various companies. Her passion leads her to write stories. Her goals in life are simple–keep on writing and create her own wonderland.