Christchurch New Zealand – a Cosmopolitan Garden City of the World
Christchurch is situated on the Canterbury Plains (stretching to the Southern Alps). It is bordered by the Pacific Ocean and a number of hills. Christchurch New Zealand is a 'city of contrasts'. It is also the gateway to the South Island, and New Zealand's second largest city.
Visit the city to experience the most attractions of any place on the South Island. Christchurch is the major international entry point for visiting the rest of the island. It is located on the east coast of the South Island, and is the center of the Canterbury region.
It is famous as the 'garden city' (selected out of 620 entries for 'outstanding garden city' in 1996!). That's because of beautiful gardens and expansive parks. In 1997, it was proclaimed as the 'garden city of the world'.
Though it is a growing cosmopolitan, people get out and enjoy an active lifestyle here. They participate in activities such as wind surfing, whale watching, bungee jumping, and mountain biking. Riding hot-air balloons and rafting are also popular things they do. Their activities help to maintain good health among nature.
River Avon, gently winding its way through the center of the city, is an attractive feature. The Maoris called this river 'Putare Kamutu' or 'Otakaro'. In 1848, John Deans gave the present name after Scotland's River Avon.
February—Festival of Flowers, and March—Ellerslie International Flower Show are the important festivals. It's where tourists as well as local residents gather in large number.

The 2018 suburban population was 404,500.
People are employed in property and business, health, and community services.
They also work in construction, manufacturing, retail and wholesale trade, and education.
Christchurch has excellent public water supplies—fresh and safe to drink.
Maori and English (predominant) are two official languages spoken by the people.
Christchurch's Climate
Mild climate dominates the climate of Christchurch. Winter season is June to August. Whereas summer season is December to February. Rainy season is September to November. A beautiful climate pattern indeed. Cooling on the beaches in summer and skiing on the hills in winter!
Brief History of Christchurch
Archeological evidence of 1876 speaks of Christchurch being settled in 1250 by the moa-hunting tribes. Then came Waitaha tribe around 16th century. That was followed by Ngati Mamoe tribe, when finally European settlers took control of the area.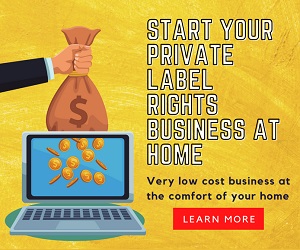 In early 1840s, McGillivray and Herriott settled here, after which holdings abandoned by them were taken over in 1843 by the Deans brothers.
On March 27, 1848, the Canterbury Association decided the name 'Christchurch' though the exact reason behind this is not known.
The Chief Surveyor of Canterbury Association, Capt. Joseph Thomas, commissioned the necessary road constructions by December 1849. The road construction proved difficult. So a steep foot and pack horse track was constructed instead. This path is now known as Bridle Path.
In 1863, 'Ferrymead Railway', New Zealand's first public railway line, was opened from Ferrymead to Christchurch.
By the Royal Charter of July 31, 1856, Christchurch became the first city and the oldest city in New Zealand. In 1876, the seat of provincial administration for Canterbury Province was abolished.
In 1893, New Zealand women won the right to vote—first in the world.
1964 saw Lyttelton road tunnel opened between Christchurch and Lyttelton.
Some Places of Interest to Consider Visiting
Christchurch is mostly flat; for that reason many people get around on bicycles. Special-purpose bicycle lanes have recently been added to many streets. It helps to promote cycling. Navigation by car or bicycle is generally simple due to the grid layout. However, watch out for one-way streets. Also lookout for bus-and-taxi-only intersections in the central city.
Rent a car to get around. In fact it is recommended for ease of transport. Although there are public bus services covering the whole city, a car may be more convenient. However some of the areas of interest for a visitor may lie outside the city, such as Sumner and New Brighton Beaches, Lyttelton, Gondola, etc.
Lake Pukaki: Out of the three neighboring lakes—Tekapo, Ohau, and Pukaki—the largest lake is Pukaki covering an area of 1.787 sq m, with the surface elevation above sea level ranging between 518 to 532 m. The lake is fed by the waters of Lake Tekapo and River Tasman (source in the Hooker and Tasman Glaciers) feeds its northern end. Now, this lake is a part of the Waitaki Hydroelectric Scheme.
Christchurch Botanic Gardens: Situated in River Avon's loop, and bordered by Hagley Park on three sides, the Gardens are every tourist's attraction. Thousands of flowering and non-flowering plants (displayed across 21 hectares of land), in spectacular forms and colors are found here. A dream place for a Botanist! Even one can see some of New Zealand's oldest (more than 120 years!) and tallest trees in these Gardens. In the city, they act like an 'oasis'. They are excellent for walking, jogging, resting and relaxing. Do some tree-watching and flower-watching too.


The Gardens open around 7 am, and while entrance is free for anyone, one can spend quite a few hours walking around.

The Court Theater: It is a professional Theater company founded in 1971. The Court Theater was running fine till the February 2011 earthquake hit the city. After this, in December 2011, its new premises opened in Addington. It's a full-time professional Theater company.
It hosts education programs for school /college students and adults. It also arranges for touring primary school and kids' shows. In the company's employment are 'Court Jesters'—corporate trainers, and improvisers. Every Friday and Saturday night one gets to watch 'Scared Scriptless', a comedy show.
Banks Peninsula: South Island's most prominent volcanic feature. It comprises the Lyttelton and Akaroa volcano' composite shields. Those shields formed due to intra-plate volcanism on a continental crust—some 8 million years ago! The volcanoes on this Peninsula reach up to 1,500 meters above sea level. Lyttelton and Akaroa harbors are the two dominant craters. The western and northern flanks of this Peninsula are covered by 'loess'. That is silt deposited by the foehn winds that blow across the Canterbury Plains.It is no doubt an interesting place to visit when in Christchurch.
Hagley Park: Created in 1855 by Provincial Government, this Park is 164.6 hectares of urban open place adorning Christchurch. It was named after the country estate of Lord Lyttelton—Chairman of Canterbury Association, 1850. One gets to see trees, and only trees that induce the feeling of 'totally being in nature'. It is believed that according to the then Provincial Government, this Park was 'reserved forever as public park. It was open for public's enjoyment and recreation'.
Adrenalin Forest: It's a must visit for any tourist. Enjoying the day jumping, swinging, and flying through the tree tops. It is a place of high-excitement activities, where people can conquer their fear. It tests their fear level and builds great confidence in them.

Christchurch Art Gallery museum, New Zealand. Photo credit: Jorge Royan

There is a 2-km long aerial obstacle course, 20 m above the ground, covering 3 hectares of forest. Take this course. It demands lots of courage and takes about 3 hours to complete.
Other must-visit places in Christchurch are Cashell Street, Canterbury Museum, Willowbank Wildlife Reserve, Quail Island, and Mona Vale.
Most noteworthy, Christchurch has the busiest program of annual festivals of any New Zealand city.
Depending on what time of the year you visit Christchurch you may be there when the city hosts a festival.
Here are some of the festivals held by Christchurch
The World Buskers Festival runs for two weeks in January and usually features about 30 comedy, street, and circus acts from around the globe.
Festival of Romance lasts for 10 days leading up to Valentine's Day and includes a range of romantic activities.
The Christchurch Garden Festival takes place in March.
Kidsfest is on during the midwinter school holiday.
The Christchurch Arts Festival is the largest arts festival on South Island and takes place every second year in mid-winter (mid Aug to Oct).
Carnival Week is centered around a number of events taking place in November – Guy Fawkes' night (a major public firework display at New Brighton Pier), the two New Zealand Cup (trotting and galloping) horse racing meetings, and the Canterbury Agricultural and Pastoral show, which is the largest in the country.
Carols by Candlelight is a long-standing tradition on Christmas Eve, now held in Victoria Square.
Summertimes runs from December through to late February and includes a number of major free events in Hagley Park, which attract audiences of up to 100,000. It consists of music, arts, culture and sporting events.
More things to See in Christchurch
In addition to the above attractions there's more to see in Christchurch. When you visit Christchurch may still be rebuilding do to the 2011 earthquake that severely damaged the city. It is back in business and open to visitors. However, because of that earthquake you may encounter construction sites and roadworks.Likewise you may see vacant land as you travel around.
Air Force Museum
Arts Centre
Botanic Gardens
Bridge of Remembrance
Canterbury Museum
Cardboard Cathedral
Christchurch Art Gallery
Willowbank Wildlife Reserve; A small with a focus on New Zealand species including kiwi in a natural environment.
Yaldhurst Museum; Mostly interesting for its collection of over 150 classic and vintage vehicles.
Due to the earthquake there is now earthquake tourism. As a result. They offer tours of some of the affected sites. Visitors are also able to make their own way to sites of particular significance.
Here are a few Christchurch's Earthquake Remembrances:
185 Empty Chairs; An art work that is a memorial to the 185 people who died in the 22 February 2011 earthquake.
Site of Canterbury Television building; Where 115 people died was planted as a memorial garden in 2018.
Cathedral of the Blessed Sacrament (Christchurch Basilica); The Roman Catholic cathedral, which partly collapsed in the quake.
ChristChurch Cathedral; The Gothic revival cathedral was damaged in the 2011 Christchurch earthquakes.
Canterbury Museum
Cardboard Cathedral
Christchurch Art Gallery
What are some Christchurch New Zealand activities?
If you are anxious to do more than see things and want a bit of action Christchurch has that too.
Here are more activities to experience while in Christchurch.
Christchurch Adventure Park; Very good mountain biking trails for advanced, intermediate and beginner bikers, and also zip-lines.
Christchurch Casino; Dress code (jeans now allowed). You get a free meal (breakfast, lunch or dinner) if it is your birthday (booking essential).
Christchurch Gondola; Ride in an enclosed gondola car up to the summit of the Port Hills. Then view the Heritage Time Tunnel exhibit. Take an outdoor nature walk. Visit the cafe and shop.
Garden City Helicopters; Scenic flights from 20 min to 3 hours. From $199.
Punting on the Avon; Glide down the river in Cambridge University style with a uniformed boatsman. $25.
Tram ride; Get on and off as you please with your day-long ticket.
Christchurch Art Gallery
Before your Trip
Due to a large earthquake in February 2011 the city was severely damaged. Christchurch is still in the process of recovering. The earthquake killed nearly 200 people, and displaced many more.
A large part of the central business district may still be inaccessible. In contrast the remainder of the city and region are open for business. Christchurch is a major gateway to South Island. The city is often the starting or finishing point for touring the whole South Island. It still remains a viable gateway to the rest of the South Island.
Christchurch lost some of its residents as a result of the earthquake. Many departed to other Australian and New Zealand cities. Wellington, again vies with Christchurch for the position of the country's second largest city
---
Christchurch – January 2019 [4K]
by DTPicturesNZ
Published on Youtube on Jan 19, 2019
It's now been eight years since the earthquake. In 2018, major projects completed include the Central City Promenade, City Library, The Terrace, EntX and the restoration of the Lyttelton Time Ball. There was some key movement on the 'anchor' projects, with work starting on the Convention Centre, the Town Hall and 'inner-city living' apartments, plus key decisions on the Cathedral and Stadium.
Tourists levels continue to rise, and with the trial of electric e-scooters, the central city is literally buzzing with people! This is my sixth annual film showing the annual recovery of Christchurch since 2014. My main purpose is to show what's new since last year, but also blend this in with what's great about Christchurch.
---
Copyright © TravelESP.com