180 Sightseeing and Travel Inspirational Quotes
Presented by Yolky Eggkist
Here are a few sightseeing and travel inspirational quotes to broaden your Travel perspectives. That's even if they are limited just to sightseeing.
For most of us, unless maybe if its your job, travel is a great adventure.
The stories you can tell from such travel adventures can last for years or even a lifetime. This is still true whether its a full-blown adventure outing or just a sightseeing trip or tour.
One never knows in advance what sights and scenes will impress them. Sometimes well after the trip, we remember interesting things we never thought about during the trip. Many little tidbits of information about our travels remain well after the fact. When traveling, try to make it your business to observe everything you can. You never know in advance what will remain in your memory or be a life changing experience.
---
What are you Waiting For? // TRAVEL MOTIVATION 2019 // This will inspire you to travel the world
by The Uncommon Pursuit
Published on Youtube on Apr 4, 2019
We all have excuses and complaints about our lives. We also all have dreams. My question for you is… what are you waiting for?
There is never a good time to change your life, but you are not guaranteed the future. This video is meant to inspire you to travel and pursue your dreams! THE TIME IS NOW! Just go!
---
-|-|–|-|-
All travel has its advantages. If the passenger visits better countries, he may learn to improve his own. And if fortune carries him to worse, he may learn to enjoy it. Samuel Johnson
Sightseeing Quotes for Fun and Enjoyment
I love sightseeing. ~ Joe Jonas

A plane is not just a big toy but a useful thing. You can use it for travel, research and of course fun, like sightseeing. ~ Charles Curtis

He was like, 'Big G, what up? Who you walking with?' … I said, 'Nobody. I'm just sightseeing.' He was like, 'Get in.' He was going to a party, so I rode with him, then he had his driver drop me off. ~ Greg Oden

Even on holidays, I wake up early, and by 7 A.M., I am out sightseeing. ~ Mouni Roy

[He also managed to squeeze in some sightseeing: visiting the Forbidden City, Tiananmen Square and the Great Wall. Still, most of his energy was expended in the classroom, where he learned how to read and write Mandarin.] After awhile, I gave up writing, … But I still could comprehend the characters. ~ Cheryl Baker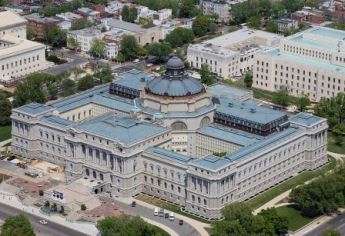 I do quite like sightseeing. I like churches, museums, galleries and all that stuff. I love the smell of a church in Italy or the smell of an old greasy spoon somewhere. I like markets and little funny shops in the backstreets of Florence. ~ Ashley Jensen

I don't get to do as much sightseeing as I would like to. ~ Maria Sharapova< I look forward to seeing you in China either for sightseeing, investment or business. ~ Hu Jintao

Every traveler knows too well the endless quest for the perfect travel bag: the one that's stylish enough to carry through Paris, sturdy enough to tote around Peru, and – most important – doesn't make your shoulder sag even before you've loaded it up with everything you need for a day of sightseeing.
~ Hanya Yanagihara

I think India will be a great mix of sightseeing and relaxing, and I've got a feeling it will also be good for one's soul and … ~ Emilia Fox



I'm not one for sightseeing or going around the shops when I'm on holiday. I do enough shopping when I'm at home, and like to have a complete break when I'm away. ~ Paloma Faith

I'm not someone who sits in the sun or goes sightseeing, though. If I go away, it will be for … or something like that. ~ Vinnie Jones

I'm lucky in that I travel a lot for work. I also manage several holidays a year. I'm not someone who sits in the sun or goes sightseeing, though. If I go away, it will be for fishing or something like that. ~ Vinnie Jones

It should be beautiful sightseeing. ~ Marvin Owings Jr

I'd really like to visit India and South America. I think India will be a great mix of sightseeing and relaxing, and I've got a feeling it will also be good for one's soul and spirit. And I'd love to go backpacking around South America at some point. I did that in Australia when I was younger, and the camaraderie was great fun. ~ Emilia Fox

It's a sightseeing tour in Miami. In Palm Beach, you have buyers. ~ Daniel Berrebi

It's a totally different lifestyle than what we're used to. It's going to be an experience. We want to do a lot of sightseeing. ~ Melvin Martin

It's not a sightseeing tour, I can tell you that. Ian Thorpe says it's the best place in the world to train. ~ Eddie McGuire

More and more, we're hearing from our customers that they don't gamble when they come here, but they still like Las Vegas for the shows and the sightseeing. ~ Ken Pontone

Sightseeing was … based on imaginative invention, like rehearsing your own play in stage sets from which all the actors had fled. ~ Paul Theroux

sightseeing, an activity that delights the truly idle because it seems so much like scholarship, gawping and eavesdropping on antiquity, flattering oneself with the notion that one is discovering the past when really one is inventing it, using a guidebook as a scenario of swift notations. ~ Paul Theroux

That's usually a big chunk of the sightseeing itinerary, ~ Mary Myers

>The challenge of a 10-inch-wide track is so much greater than the rambling down a jeep road, meeting a jeep, getting passed by 22 motorcycles and buzzed by a sightseeing helicopter. I'd rather get buzzed by an eagle, which happens regularly. ~ Troy Rarick

The trip will be a lot of fun for people who love to travel as well as to dance. There's lots of opportunity for sightseeing as well as learning about your favorite dance styles and maybe picking up a new favorite. ~ Evan Margolin

They earned an opportunity to cheer in a parade in London, England. All-Stars spent a week in London practicing their routine and sightseeing. ~ Celeste Ryan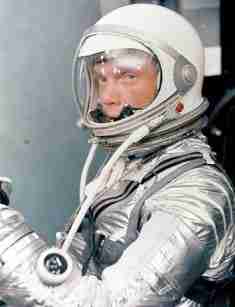 This is basic, fundamental research. We have some 35 million Americans over the age of 65, … The basic purpose of why I'm going is not just to go sightseeing. ~ John Glenn

Two men were out sightseeing, stopped at a turnout to look at the creek down below the road and saw a body. ~ Jim Amormino

Unlike (the NASA) robots, Beagle 2 won't be going sightseeing. It is intent on discovering where there is or was life on Mars. It is happy to trade measurements for mobility. ~ Colin Pillinger

We have people in the band who don't drink or do drugs… some of us like to go sightseeing. ~ Mike Shinoda

We see Ho Chi Minh City an alternative shopping and sightseeing destination for the people of Brunei, and in return, we are also an interesting stop for Vietnamese passengers. ~ Rozman Junaidi

Well, it wasn't a holiday, but I had expected to do some sightseeing when I went to Haiti to film a series called … ~ Anthony Head


We're not on a sightseeing tour here. We have a job to do. We all have something that we want to try to accomplish. That's really what we're going there for. Understanding what the setting is and what the stadium is and all of that, yes, we are all aware of that. ~ Bill Belichick

What better way than to bring teachers to Japan, give them experiences interacting with students and teachers and the community, and adding a little sightseeing? ~ Jan Jensen

We are seeing a changed Mumbai, but having showcased Dharavi in 'Slum Dog Millionaire' brought shame and disgrace to our city. Whenever the firangs visit Mumbai, they must visit Dharavi; it has become a sightseeing spot. However, I feel saddened about it. ~ Rohit Shetty

What most people are, especially now, experiencing and wanting is a balance between traditional sightseeing and faith based travel. So when they go to Italy, although they want to see the Vatican, they want to experience some nice Italian meals. ~ Kevin Wright

You get up, train, then you have the rest of the day, maybe do some sightseeing. ~ Lauryn Williams

---
Inspirational Quotes to Inspire and Amuse You
"After a lifetime of world travel I've been fascinated that those in the third world don't have the same perception of reality that we do." – Jim Harrison

"Experience, travel – these are as education in themselves" – Euripides
 

"Half the fun of the travel is the esthetic of lostness." – Ray Bradbury

"I am a passionate traveler, and from the time I was a child, travel formed me as much as my formal education." – David Rockefeller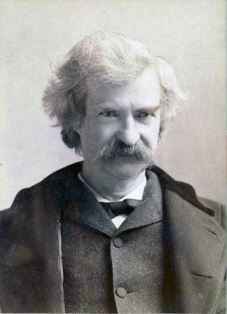 "I have found out that there ain't no surer way to find out whether you like people or hate them than to travel with them." – Mark Twain

"I have wandered all my life, and I have also traveled; the difference between the two being this, that we wander for distraction, but we travel for fulfillment." – Hilaire Belloc

"I see my path, but I don't know where it leads. Not knowing where I'm going is what inspires me to travel it." – Rosalia de Castro

"I think that travel comes from some deep urge to see the world, like the urge that brings up a worm in an Irish bog to see the moon when it is full." – Lord Dunsany

"If you reject the food, ignore the customs, fear the religion and avoid the people, you might better stay home." – James Michener

"If you wish to travel far and fast, travel light. Take off all your envies, jealousies, unforgiveness, selfishness and fears." – Cesare Pavese

"Make voyages! Attempt them… there's nothing else." – Tennessee Williams

"Of all possible subjects, travel is the most difficult for an artist, as it is the easiest for a journalist." – W. H. Auden


"Only by going alone in silence, without baggage, can one truly get into the heart of the wilderness. All other travel is mere dust and hotels and baggage and chatter." – John Muir

"Stop worrying about the potholes in the road and celebrate the journey." – Fitzhugh Mullan< "The traveler sees what he sees, the tourist sees what he has come to see." – G.K. Chesterton< "The traveler was active; he went strenuously in search of people, of adventure, of experience. The tourist is passive; he expects interesting things to happen to him. He goes "sight-seeing." – Daniel J. Boorstin

"To get away from one's working environment is, in a sense, to get away from one's self; and this is often the chief advantage of travel and change." – Charles Horton Cooley

"To my mind, the greatest reward and luxury of travel is to be able to experience everyday things as if for the first time, to be in a position in which almost nothing is so familiar it is taken for granted." – Bill Bryson


"To travel is to take a journey into yourself." – Danny Kaye

"Too often. . .I would hear men boast of the miles covered that day, rarely of what they had seen." – Louis L'Amour

"Travel makes a wise man better, and a fool worse." – Thomas Fuller

"Two roads diverged in a wood, and I — I took the one less traveled by, and that has made all the difference." – Robert Frost

" Voyage, travel, and change of place impart vigor " – Seneca

"Wandering re-establishes the original harmony which once existed between man and the universe. " – Anatole France

"We must go beyond textbooks, go out into the bypaths and untrodden depths of the wilderness and travel and explore and tell the world the glories of our journey." – John Hope Franklin

---
Time Is Nothing – Around The World In 343 Days (Time Lapse)
by Kien Lam
Published on Youtube on Dec 31, 2011
17 Countries. 343 Days. 6237 Photographs. One incredible journey. After I quit my job last year, I packed a bag, grabbed my camera and bought a one way ticket to London. 17 countries later, I compiled this time lapse of the many amazing places I came across.
---
"We wander for distraction, but we travel for fulfillment." – Hilaire Belloc

"What you've done becomes the judge of what you're going to do – especially in other people's minds. When you're traveling, you are what you are right there and then. People don't have your past to hold against you. No yesterdays on the road." – William Least Heat Moon< "When preparing to travel, lay out all your clothes and all your money. Then take half the clothes and twice the money." – Susan Heller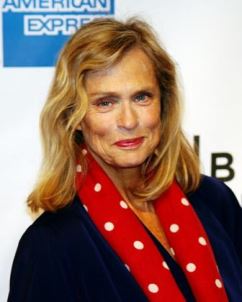 "Without travel "I would have wound up a little ignorant white Southern female, which was not my idea of a good life." – Lauren Hutton

"You lose sight of things… and when you travel, everything balances out." – Daranna Gidel

"Your time is limited, so don't waste it living someone else's life. Don't be trapped by dogma – which is living with the results of other people's thinking. Don't let the noise of other's opinions drown out your own inner voice. And most important, have the courage to follow your heart and intuition. They somehow already know what you truly want to become. Everything else is secondary." – Steve Jobs

"The life you have led doesn't need to be the only life you have." – Anna Quindlen

Three things cannot be long hidden: the sun, the moon, and the truth. ~ Buddha

The sun, the moon and the stars would have disappeared long ago… had they happened to be within the reach of predatory human hands. ~ Havelock Ellis

A country so rich that it can send people to the moon still has hundreds of thousands of its citizens who can't read. That's terribly troubling to me. ~ Charles Kuralt
What lies behind you and what lies in front of you, pales in comparison to what lies inside of you. ~ Ralph Waldo

Happiness is a butterfly, which when pursued, is always just beyond your grasp, but which, if you will sit down quietly, may alight upon you. ~ Nathaniel Hawthorne

The best and most beautiful things in the world cannot be seen or even touched – they must be felt with the heart. ~ Helen Keller

The best preparation for tomorrow is doing your best today. ~ H. Jackson Brown, Jr.

Put your heart, mind, and soul into even your smallest acts. This is the secret of success. ~ Swami Sivananda

It is during our darkest moments that we must focus to see the light. ~ Aristotle

I can't change the direction of the wind, but I can adjust my sails to always reach my destination. ~ Jimmy Dean

Happiness is not something you postpone for the future; it is something you design for the present. ~ Jim Rohn

No act of kindness, no matter how small, is ever wasted. ~ Aesop

Keep your face always toward the sunshine – and shadows will fall behind you. ~ Walt Whitman

If opportunity doesn't knock, build a door. ~ Milton Berle

There are two ways of spreading light: to be the candle or the mirror that reflects it. ~ Edith Wharton

Try to be a rainbow in someone's cloud. ~ Maya Angelou

Let your life lightly dance on the edges of Time like dew on the tip of a leaf. ~ Rabindranath Tagore
Start by doing what's necessary; then do what's possible; and suddenly you are doing the impossible. ~ Francis of Assisi

Don't judge each day by the harvest you reap but by the seeds that you plant. ~ Robert Louis Stevenson

Perfection is not attainable, but if we chase perfection we can catch excellence. ~ Vince Lombardi


Be brave enough to live life creatively. The creative place where no one else has ever been. ~ Alan Alda

We must let go of the life we have planned, so as to accept the one that is waiting for us. ~ Joseph Campbell

All you need is the plan, the road map, and the courage to press on to your destination. ~ Earl Nightingale

Wonder rather than doubt is the root of all knowledge. ~ Abraham Joshua Heschel

It really is an honor if I can be inspirational to a younger singer or person. It means I've done my job. ~ Aretha Franklin< Most of us have far more courage than we ever dreamed we possessed. ~ Dale Carnegie

From what we get, we can make a living; what we give, however, makes a life. ~ Arthur Ashe

I love those who yearn for the impossible. ~ Johann Wolfgang von Goethe

Create each day anew. ~ Morihei Ueshiba

It is not ignorance but knowledge which is the mother of wonder. ~ Joseph Wood Krutch< It is in your moments of decision that your destiny is shaped. ~ Tony Robbins

Shoot for the moon and if you miss you will still be among the stars. ~ Les Brown

What we think, we become. ~ Buddha

You must do the things you think you cannot do. ~ Eleanor Roosevelt

There is nothing impossible to him who will try. ~ Alexander the Great

Countless as the sands of the sea are human passions. ~ Nikolai Gogol

Throw your dreams into space like a kite, and you do not know what it will bring back, a new life, a new friend, a new love, a new country. ~ Anais Nin

We can't help everyone, but everyone can help someone. ~ Ronald Reagan

Somewhere, something incredible is waiting to be known. ~ Sharon Begley

When we seek to discover the best in others, we somehow bring out the best in ourselves. ~ William Arthur Ward

It is never too late to be what you might have been. ~ George Eliot

The only journey is the one within. ~ Rainer Maria Rilke

Act like you expect to get into the end zone. ~ Christopher Morley


Cherish your visions and your dreams as they are the children of your soul, the blueprints of your ultimate achievements. ~ Napoleon Hill

Love the moment and the energy of that moment will spread beyond all boundaries. ~ Corita Kent

What great thing would you attempt if you knew you could not fail? ~ Robert H. Schuller

A compliment is something like a kiss through a veil. ~ Victor Hugo

The only way to discover the limits of the possible is to go beyond them into the impossible. ~ Arthur C. Clarke< A compliment is something like a kiss through a veil. ~ Victor Hugo

I believe in living today. Not in yesterday, nor in tomorrow. ~ Loretta Young
When deeds speak, words are nothing. ~ Pierre-Joseph Proudhon< The undertaking of a new action brings new strength. ~ Richard L. Evans

I think anyone who has a passion for what they love to do, and who pursue it, is inspirational for me. ~ Colin Morgan

A place for everything, everything in its place. ~ Benjamin Franklin< It is always the simple that produces the marvelous. ~ Amelia Barr

Space is an inspirational concept that allows you to dream big. ~ Peter Diamandis

-|-|–|-|-