Free Camping in Canada
Canada, known as the Land of the Maple Leaf, is famous for its fantastic mountains and magnificent primeval forests. The expanse of Canada's natural environment, from mountains and glaciers to large and brilliantly blue lakes and forests, is almost unparalleled in the whole universe. Canada, being the second-largest country in the world, has the longest coastline among any country.
In fact, it is so long that it would take three decades for an individual to stroll the whole shoreline of Canada. Another fascinating thing about Canada is the fact that it has more lakes than the rest of the world combined! There are at least two million lakes in the country, and the eleventh largest lake in the world is also found there!
Due to Canada's vastness, it is only natural for people to resort to camping activities, which locals often refer to as boondocking. Although the country offers a great variety of outdoor activities.
Things such as skiing and snowboarding, golfing, fishing, hiking, mountain biking, climbing, kayaking, and canoeing, Canada's camping differs because it can actually be done for free! Besides, camping is one of the most ideal ways to experience Canada's flora and fauna's picturesque and panoramic beauty.
START CAMPING FOR FREE
The feeling of tranquility and solitude under the lights of a thousand stars or the brightest sunshine cannot compete with any material things in the world. Free camping in Canada is the way for that. With the wideness of Canada itself, finding free camping sites is not a problem at all. That means camping doesn't have to be expensive!
There are so many ways a person can find free camping sites. Still, the easiest would be to drive a car or rent a camping van to accommodate the camping materials to be used. Once the vehicle is ready, one can already start driving around.
They can find some serene places available for free camping. It is also advisable to drive safely since the road can be dangerous no matter where the country is.
Since many of the campsites are in the middle of secluded places, one should also be mindful of what to bring for camping.
Campers can find many recreational sites in the whole of Canada since the country seems to be actually made of them.
Canada provides so many beautiful recreational sites that offer free camping. Space, where the campers may stay, and a campfire to ease the chilly nights. Some of these sites can be accessed through the road, and others need to be hiked up. These recreational sites can also be located in Canadian provinces or on the Crown land. That's the land owned by the Canadian government.
Since Crown land is public land, it gives the people some benefits of free camping.
People can camp on the site for days without getting sanctions. That is as long as the cleanliness and orderliness are observed at all times to avoid damaging the areas.
Another fantastic place in Canada for free camping is in British Columbia. It is the province with so many recreational sites and camping facilities that campers may choose from. British Columbia has calm and perfectly transparent lakes, rivers, and other water features. Nahmint Lake Recreational Site is one of the many free camping sites there.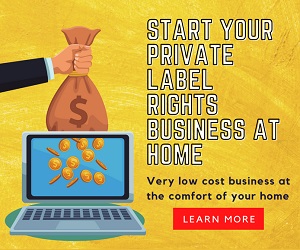 While campers camp by the lake shore, they'll have a glimpse of the water's scenic view. There's also the old-growth hemlock trees, which can give the campers nostalgic ambiance due to its rustic era vibe.
Another recreational site in British Columbia that gives free camping space is Jigsaw Lake. It is similar to Nahmint Lake because of its different era. The lake's free camping would relax every camper's mood and disposition.
That's due to its tall trees and Crystal clear water with the rolling hills as a backdrop. These free camping sites that British Columbia offers are all completely free to use. Campers may stay in one place for fourteen days.
ESSENTIALS AND MUST-DO DURING FREE CAMPS
Camping does not come with only the use of tents, camping in cars or vans also exist. The campers who are fonder doing this can camp easily outside the various well-known stores in Canada, such as Walmart. That's because the store allows overnight parking. While camping outside stores at night, campers should also be considerate.
Therefore, the use of tents, tables, chairs, and cooking equipment should be banned. Others may not consider camping in a parking lot as a real camping activity. Still, it comes in handy if the campers only need a place to rest at.
There are so many things a camper can do while free camping in Canada. In fact, one can never be bored out of his wits with all the activities it may offer. It is just in the manner of creativity and love for fun to fully enjoy their free camping.
Activities campers may do while in the scenic camping sites near lakes or water forms may include boating or kayaking from the on-site launch, swimming in the lake, and, of course, fishing!
However, campers should be mindful of the fishing rules on the lakes of camping sites. Fishes longer than 50 centimeters must be released back into the wild so they will have the chance to grow more. If the campers are camping in forests or other landmasses, hiking, biking, sightseeing, and golfing would be the best pastimes to do. The possibilities and choices are endless! 
To protect from heat or cold, campers must also bring their own clothes that can protect them from all the possible weather they may encounter. Things like a weatherproof jacket, woolen pullover, rugged personal clothing when hot, T-shirts, shorts, swimming gear, tracksuits, thick socks, comfortable sneakers, torch or flashlight, water bottle or tumbler and other medicine for common colds and others.
Free camping may be cheap, but the experience a camper will have is beyond any reach of money.
---
Author
Maria
Maria is currently pursuing her Bachelor of Science in Psychology as preparation for medical school. A student by day, a writer by night, where she showcases her passion through the art of playing with words. She works as a Social Media Manager and Blog Article Writer at a wedding and events company and also does writing commissions from time to time.